The National Restaurant Association Show unites the restaurant industry with a triumphant return in 2022

More than 51,000 restaurant professionals descended on Chicago's McCormick Place May 21-24 for the first time since 2019 to happily reconnect in-person and indulge in this year's National Restaurant Association restaurant, Hotel- Motel Show (National Restaurant Association Show), the premier event to learn about food service technology innovations, unique ingredients and emerging trends in the restaurant industry.
"The 2022 show was one of the most anticipated events of the year, and after three long years, we couldn't wait to bring the restaurant community together to celebrate the breakthroughs that have moved the industry forward," Tom Cindric, president of Winsight Exhibitions, which produces the show in conjunction with the National Restaurant Association. "From the dynamic show space to the latest innovations, new flavor trends and expert-led training sessions, there really was something for everyone."
In numbers
Attendees at the 2022 National Restaurant Association Show, the 101st annual event, included restaurant owners and operators, retail foodservice professionals, food and ingredient suppliers, equipment manufacturers and many more. others, with representatives from all 50 U.S. states and more than 110 countries, including Argentina, Brazil, Canada, Colombia, Dominican Republic, Mexico, United Kingdom, Argentina and many more others.
More than 1,800 exhibitors, including over 1,200 returning and over 500 new businesses, filled three exhibit halls and nearly 600,000 square feet of space at McCormick Place.
Positive comment
The energy on the floor was unparalleled, with attendees expressing complete satisfaction with the innovation on display, the abundance of key decision makers, and the quantity and diversity of exhibitors.
Armetha Pihlstrom, senior director of foodservice sales in the United States and Canada for Future Farm, a maker of plant-based meat alternatives and first-time exhibitor, was thrilled with the company's incredible experience. in the living room.
"The National Restaurant Association Show is the 'Super Bowl' of dining," Pihlstrom said. "This is where dreams come true for new brands trying to break into the industry and make a name for themselves. The chains and restaurants I've spoken with are very high profile, and we're excited to what this means for our brand and for plant-based foods."
Hugo Triviños, CEO of Mavesa Fenix, a chain in Honduras with 56 quick-service restaurants, brought franchisees and the company's team to the show to find out what was new in the industry and see which suppliers are available for his catering team.
"We've seen the full catalogs of our current vendors in person, added other vendors to our list, and learned about new technologies," Triviños said. "We've never seen robotics like we have this year, and I think we'll incorporate some of that into our operation."
Jerry Vachaparambil, head of partnerships at The Cumin Culinary Brands, a group of virtual restaurants created at the height of the pandemic, said the show was a priority for the company.
"We see ourselves as an innovative brand, so attending the show is important for our business," Vachaparambil said. "Being here has allowed us to find new foods, technologies and products as well as build relationships."
Guy Pratt, owner of Canada-based restaurant group Chef Inspired, plans to develop new opportunities for the company's brands and has found the perfect show to carry out this mission.
"There's no better collection of innovators and companies to draw inspiration from," Pratt said. "This is the best cooking show I've ever been on, and I've been on a lot of them."
2022 Show Highlights
With innovations and trends from exhibitors, exceptional education and insights from industry thought leaders, demos from chefs and mixologists, and festive networking events, this year's show reflected an energy and renewed enthusiasm and a zest for continued collaboration. Here are some highlights.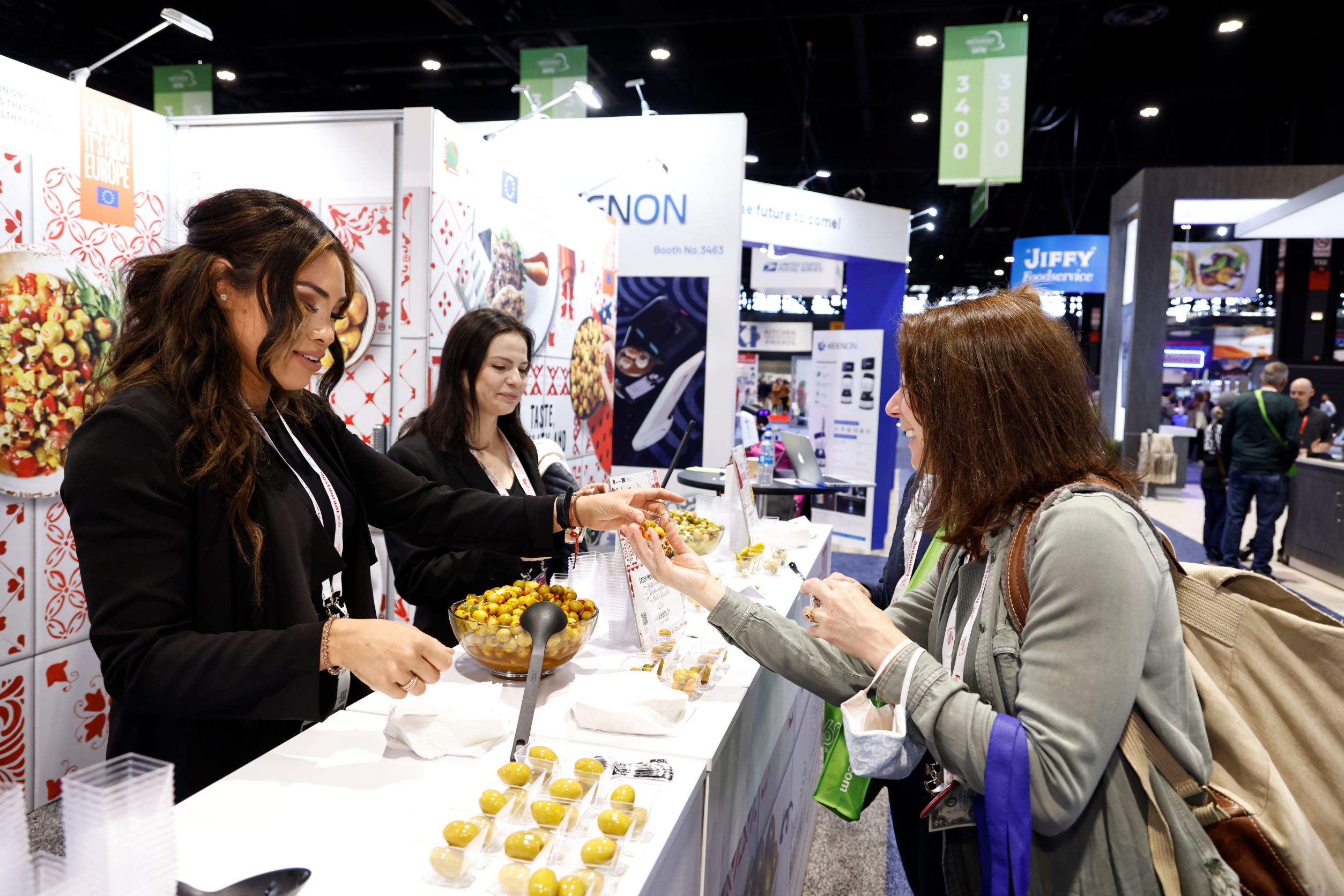 Dynamic exhibition floor: This 2022 show was the ultimate destination for finding inspiration and innovations in over 900 product categories, including food, beverage, equipment, technology, tableware, sanitation and everything in between. Exhibitors offered new solutions to today's challenges in the restaurant industry, from the latest food and beverage trends to emerging technologies that will drive results.
A first-hand look at the latest innovations: The largest showroom of kitchen innovations in the event's 100-plus-year history featured equipment focused on automation, efficiency, safety improvements, sustainability, waste management and more. Fireside chats and organized tours of the exhibit hall were well received by attendees. Additionally, three years of FABI award-winning items – food and beverage products that innovate in taste, creativity, packaging and profit potential – could be found throughout the showroom, with sampling possibilities. Zero-proof beverages, dairy-free and plant-based foods, and an increased focus on global flavors are just a few of the product trends seen this year.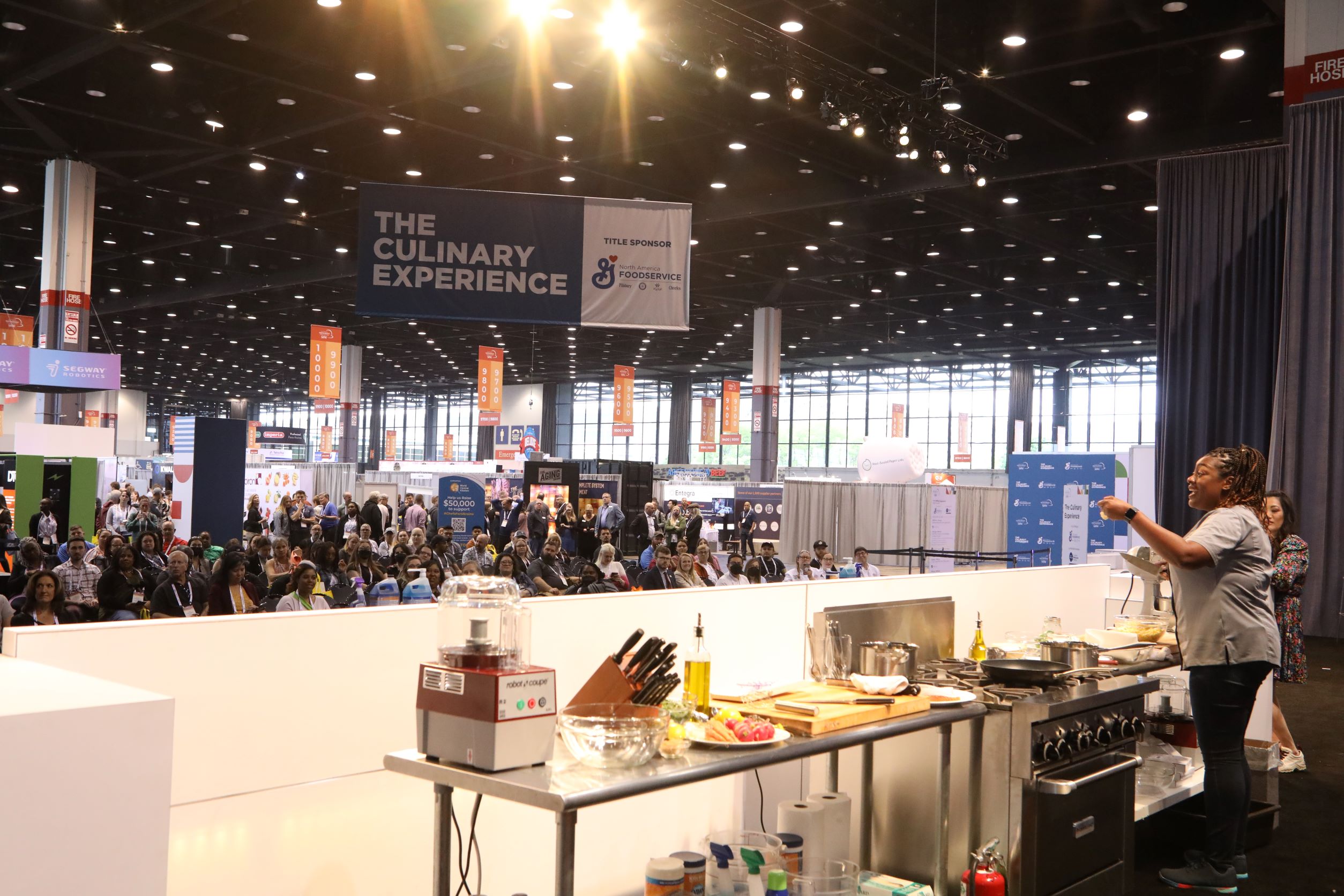 Celebrity Chefs and Master Mixologists: Attendees had the opportunity to watch chefs, culinary chefs, mixologists and beverage experts as they demonstrated techniques, discussed the industry's biggest issues and highlighted the latest trends and innovations in food and drink material. This year, attendees experienced the launch of two new to the show, The Culinary Experience and The Beverage Room, where renowned chefs and master mixologists showcased their art to help attendees maintain menus and programs. state-of-the-art beverages.
Innovative thinkers: Alexis Ohanian, founder of Seven Seven Six and co-founder of Reddit, took center stage on Saturday, May 21, as the show's keynote speaker, presented by American Express. He shed new light on how creating and welcoming disruption can amplify growth and produce positive transformations. During the session, moderated by Starr Marcello from the University of Chicago Booth School of Business, Ohanian presented his perspective on the impact of the latest technologies, including NFTs, Web3 and the metaverse, on the restaurant industry today. He said that even with these technologies, "we are still a species that needs offline interaction." He pointed out that there is "tremendous competition for attention", so restaurants must invest to be "thoughtful and intentional" to thrive, adding that creating a fear of missing out on rotating or limited-run menus can help generate consumer interest.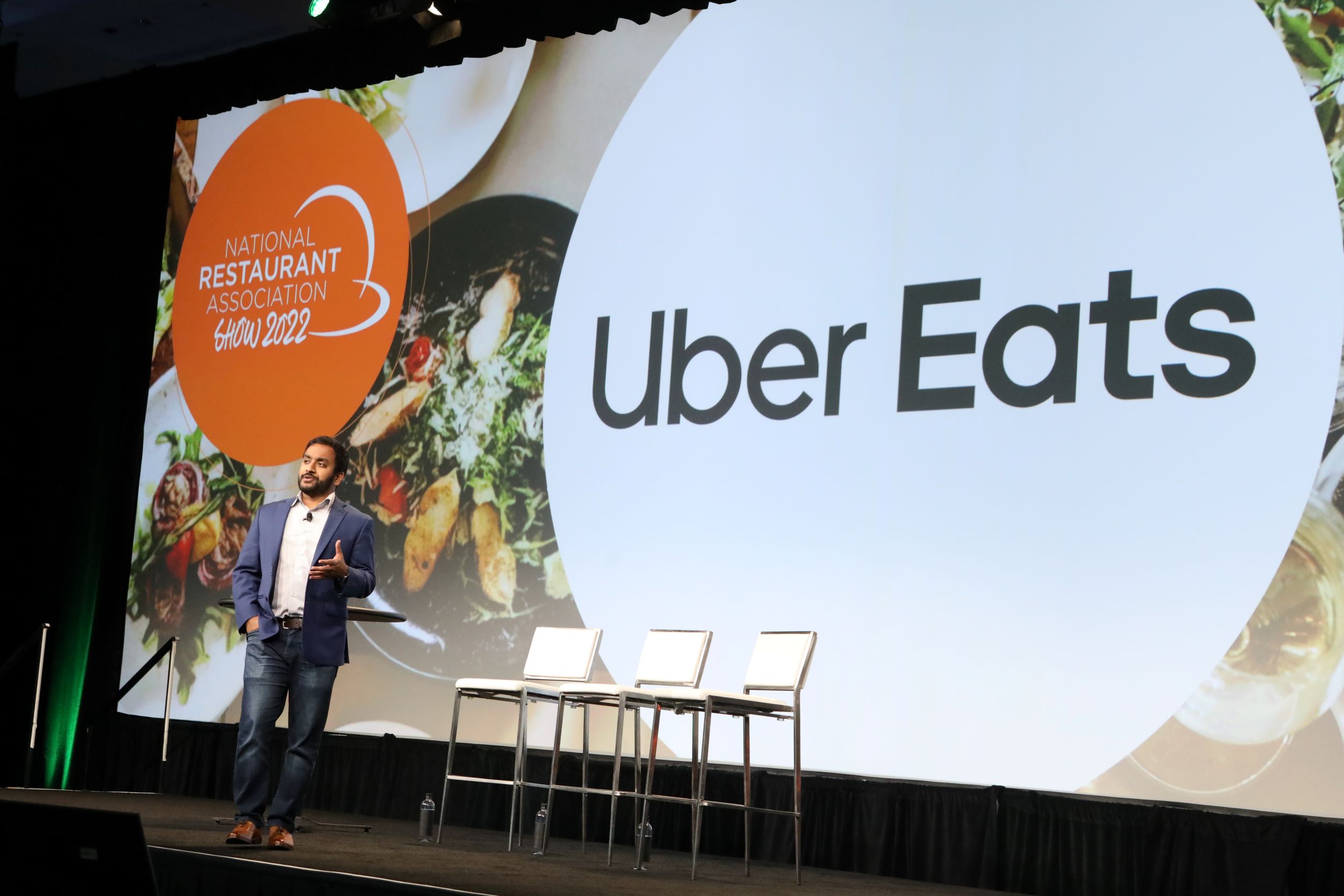 A solid range of education: The 2022 training program included a series of sessions, in-depth workshops and live demonstrations designed to provide forward-looking information, new insights and strategies to facilitate growth. With nearly 100 sessions spanning seven training streams (Culinary Insights, Operations Solutions, Technology Strategies, The New Consumer, Trends in Adult Beverage, Wellness and Workforce Recruitment and Development), attendees heard from thought leaders who are helping to reinvent restoration and to build the future of the industry. Paid workshops provided hands-on immersion for more than 600 operators in industry opportunities, including ghost kitchens, virtual brands and navigating the technology landscape. In a session presented by Uber Eats, tech experts and restaurateurs answered questions about the most pressing issues facing the industry today, including inflation, food chain management procurement, labor challenges, ghost kitchens, changing consumer demographics, social responsibility, sustainability and technology. .
Sold-out industrial evening: During one of the show's signature evenings, Industry Night Out, attendees celebrated their return to the show after three years. Prior to the show, attendees competed in a month-long cocktail tournament to determine which concoctions should be showcased at Industry Night Out. Attendees sampled the four finalist cocktails, along with artfully selected wine pairings, and voted to crown the color-changing Galaxy Spike Lemonade as the 2022 Project Beverage Champion. This concoction won over voters with its unique, crisp and fresh flavor profile that is perfect for summer menu pairings.
return initiative: One of the firsts at the show this year was the launch of an initiative to support the ongoing efforts of World Central Kitchen by chef José Andrés. In addition to the amount raised at the show, Winsight Exhibitions will donate an additional $10,000 to support World Central Kitchen's efforts in providing meals in response to humanitarian, climate and community crises in the United States and abroad. Donations will continue to be accepted throughout the summer: donate.wck.org/2022RestaurantShow.
The 2023 National Restaurant Association Show will take place May 20-23 at McCormick Place.
Don't miss any event news: Subscribe to our weekly e-newsletter HERE, listen to our latest podcast HERE and engage with us on Twitter, Facebook and LinkedIn!