Small businesses and restaurants are the backbone of our society. The local economy thrives when our hard-earned money returns to our hard-working restaurants, fueling a cycle of prosperous growth that strengthens our workforce, infrastructure and sense of community.
"According to a recent National Restaurant Association survey, more than seventy-six percent of Michigan operators say their restaurant's business conditions are worse now than they were three months ago," said Arthur Havlicek, president and CEO of the leadership of the Southwest Michigan Regional Chamber. "Another seventy-eight percent say their restaurant is less profitable than it was before the pandemic."
The pandemic has abruptly swept through small businesses, with restrictions and limitations leading to financial losses and employee shortages in the hospitality industry. Although some businesses have been able to recover, restaurants and restaurants are still struggling.
In recognition of the challenges affecting local restaurants, March has been designated Restaurant Month by the Berrien County Board of Commissioners and the Southwest Michigan Regional Chamber. Difficulties such as inflation, supply chain disruptions and consumer hesitation are still prevalent.
"In an effort to stimulate business and support their journey, we have approached the County Commission to support this beleaguered industry by declaring March as 'Restaurant Month' throughout Berrien County. By providing much-needed attention to their situation, we can inspire a consumer-focused cash injection that helps these important establishments persevere into the summer months," says Havlicek.
Many towns in our area advertise their own Restaurant Weeks, featuring each region of Berrien County with special prices and menu items that will attract customers. Eat.Drink.Niles hosts its second annual Restaurant Week on March 7, while Buchanan's runs from March 1-8. Froehlich's Kitchen & Pantry in Three Oaks has a delicious Mardi Gras menu, and Nola Roux in St. Joseph is kicking off Lenten season by offering $2 off all seafood.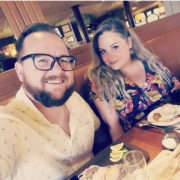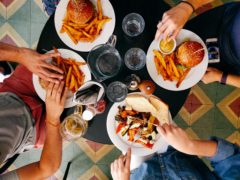 Dining out in Southwest Michigan means a local fair, fresh ingredients, probably beer or wine, and we revel in the delicious assortment of venues we have to offer. We excitedly post photos of our decadently designed plates, we tune out to enjoy our favorite meals at our favorite restaurants, and being able to support our neighbors and local business owners while doing so only adds to our pleasure.
"For those who can't dine in or take out, there are still plenty of ways to support your favorite establishment," adds Havlicek. "Buying a gift card is an obvious option, but something as simple as leaving a positive review for a business you patronize is also very helpful."
The month of March is forever dedicated to celebrating the restaurants of Berrien County. New promotions and offers are aplenty, from gift card shopping perks to prix fixe menus, and although March only lasts thirty-one days, supporting our local restaurants and businesses is a pleasure all over the world. 'year.
By Jocelyne Tuszynski, MOTM collaborator