Restauranteur Rafael Zabala's mentor, Kenny Siao, died in a tragic accident four months after opening a Stir Fry Cafe in Johnson City in 2004.
Zabala began working for Siao while at college in Knoxville, where Siao operated five different restaurant concepts. Siao asked Zabala if he would help him open a Stir Fry in Johnson City, which served as an introduction to the industry for Zabala.
"He was just a very nice person and a lot of fun to be around," recalls Zabala.
Although there is still a location in Kingsport, the Stir Fry Cafe in Johnson City closed around 10 years ago, but Zabala is honoring the legacy of his late friend with a new establishment called Juan Siao which will open week two May at 104 Tipton St.
"The name is a tribute to him for getting my start in the restaurant business," Zabala explained.
It is a restaurant that Zabala opens with his two associates, Martin Bagwell and Mark Rowan.
Juan Siao's menu will feature a mix of classic stir-fry dishes, including spicy and drunken noodles, but the owners are also mixing Latin influences into their offerings. There will be wok specialties and dishes like mole chicken, arroz con pollo, tacos and Caribbean red snapper. The restaurant will have a little something for everyone, Zabala said, including burgers and a New York strip.
"People remember when we had Stir Fry in Johnson City," Zabala said, "so we wanted to bring that food back and then we mixed in the Mexican side of it to expand the menu and the flavor profiles."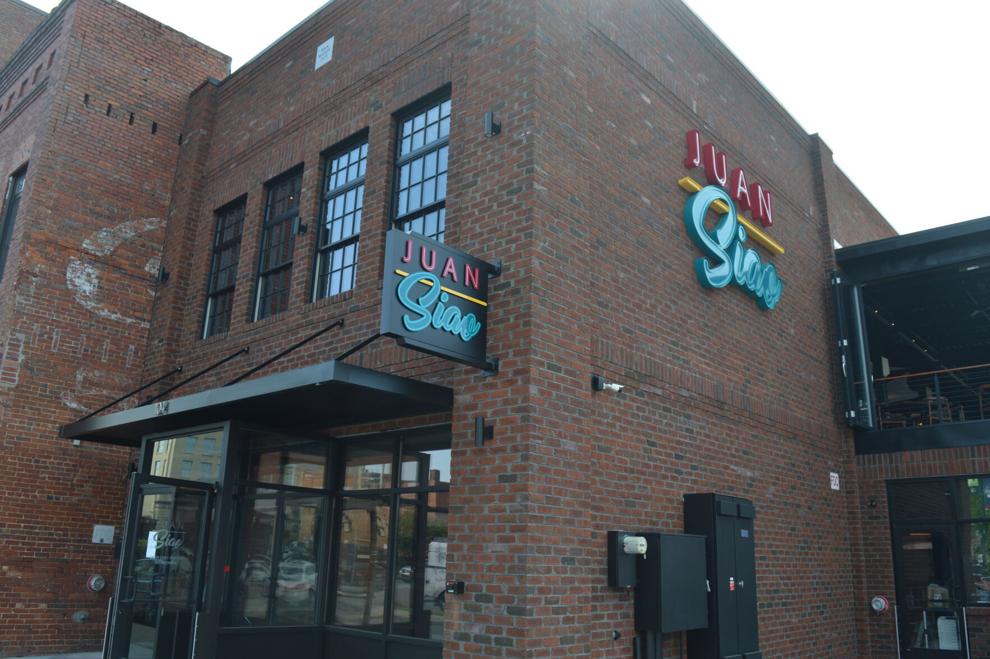 The restaurant will be located in a new building constructed on vacant land in the heart of downtown Johnson City. Workers inaugurated the project in March 2020 – just at the start of the COVID-19 pandemic. Construction was halted for about four or five months, but eventually resumed when circumstances normalized.
"We finally finished two years later," Zabala said. "It was a long process, but we think the end result is worth it."
The former stylized Coca-Cola brand, which was previously painted on the exterior wall of the neighboring building at 106 Tipton St., has been incorporated into the foyer of the new structure. It is one of the first decorative elements that customers will see when entering the establishment.
Zabala and his business partners, who also operate many other restaurants in the Tri-Cities area, have been in downtown Johnson City for about 13 years. Their first downtown business, a sports bar called One12 Downtown, eventually turned into a Label Restaurant.
They witnessed first-hand the changes in the city's commercial district, Zabala said.
"It was a struggle to get people downtown to eat," Zabala said. "But the city has come a long way and put a lot of infrastructure in place, and now we've turned the corner. The downtown area has become a foodie destination, not only for community members, but also for tourists. »
Juan Siao is one of five restaurants that have announced plans to open in downtown Johnson City this year, a list that also includes Diablo, Voodoo Chicken, The Black Olive and BURG'r & BARREL.